INCITE® is a mobile-first communications, training and task management platform designed for the frontline. The platform offers immediate access to information and skills used to increase revenue, improve productivity and help create impactful engagements with customers.
Platform Overview
The perfect blend of task management and dynamic training & communications
Being able to assign tasks to individuals and track completion seamlessly in a single interface with training and communications allows field leaders to manage their time more efficiently while setting their teams up for success.
Learn More
INCITE Kiosk
INCITE Kiosk transforms tablets into interactive retail displays, revolutionizing the in-store shopping experience. Customers can now explore product details, watch engaging videos, and interact with the brand like never before.
Learn More
Custom Content
For over 25 years MMP has designed and produced programs that continuously set the standard. Using both technology and media "Designed by MMP" is always evolving to cater to new audiences and achieve results.
Learn More
We partner with leading companies.
Communicate Better, Faster, Smarter
INCITE® is PCI compliant and device agnostic, enabling your teams to access their training and communications wherever they need it.
Key Features
Click on each icon to learn more about our platform.
---
Video Without Streaming
Use video without bandwidth hiccups
Video without Streaming
Video has become the standard for training and communication, yet it is the most challenging to deliver because of bandwidth hiccups. With INCITE®, HD video content is downloaded in the background; it resides in and is retrieved from the device's memory, with no streaming, so users experience instant-on video.
Real-Time Data
Data is actionable for all levels of leadership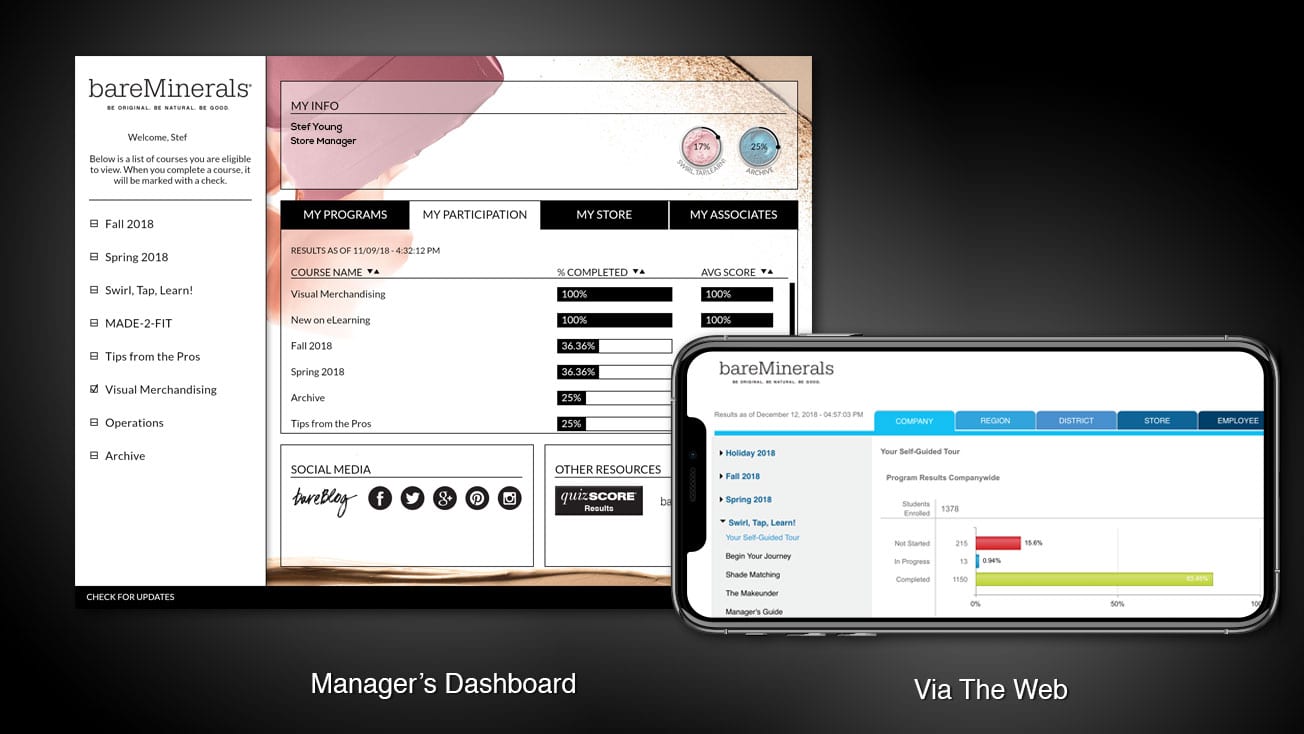 Real-Time Data
With INCITE® store leaders can be proactive by identifying opportunities in real-time, giving them data that they can use to impact sales, retention and customer happiness. Managers view data of their associate population, through their app dashboard. The entire company has visibility via the web on any device, making real-time data actionable and accountable.
Drag & Drop Publishing
Easily create, target, publish communications and training
Drag & Drop Publishing
Easy drag and drop publishing give teams the agility they need to create and deliver interactive, media rich communication and training for the frontline. With INCITE®, teams have the independence they need to send content when they need to without the dependency on IT to distribute.
Speed to Deploy
Launch the platform in weeks, not months
Speed to Deploy
The pace of business is changing rapidly with new systems, processes, and initiatives. The need to communicate effectively ahead of these initiatives has never been more critical to their success. INCITE® should be the first wave of communication with a quick role out of 6-8 weeks, the front-line will be informed and ready.
modules have been completed
employees have used INCITE®
ROI: Impact Productivity and Reduce Cost
Eliminate payroll for off-the-floor training by training IBC (In-Between Customers)
Reduce printing, copying and shipping
Avoid cost for additional store bandwidth via patented non-streaming solution
Decrease travel and in-person training
Increase sales, productivity, and employee retention
Reduce IT support tickets due to video bandwidth hiccups
Reduce IT support of publishers through self-sufficient, easy to use CMS
Learn how INCITE® can help you drive performance in-store with a free demo.